Black german shepherd vs. Belgian shepherd both have several similar points, and some are different. Different people have different points of view regarding this. Some people think that they are both the same, but thinking of many others, they are distinctive breeders. Both of these dogs are used for military and police work.
Moreover, both the black Gs and Belgian shepherds are too energetic and active in their work. Training of these dogs is giving an excellent experience to owners. Below I explain the number of qualities that clear your view about black GS and Belgian shepherd. So this article clarifies to you which German shepherd is best for your home.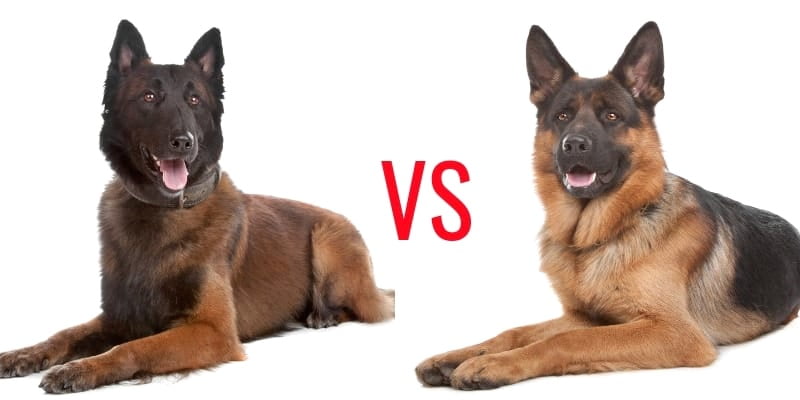 SIZE OF BLACK GERMAN SHEPHERD VS BELGIAN SHEPHERD
Both of the dogs are different as we compared their sizes.
Size OF BLACK GS
The average weight of female dogs is 20 to 25 kg. While the size of males black GS is 25 to 30 kg.
SIZE OF BELGIAN SHEPHERD
For the females, the size of these dogs is 22 to 32 kg. On the other hand, for males, the size of the Belgian shepherd is 30 to 40 kg. So these are the differences in both kinds with gender specifications.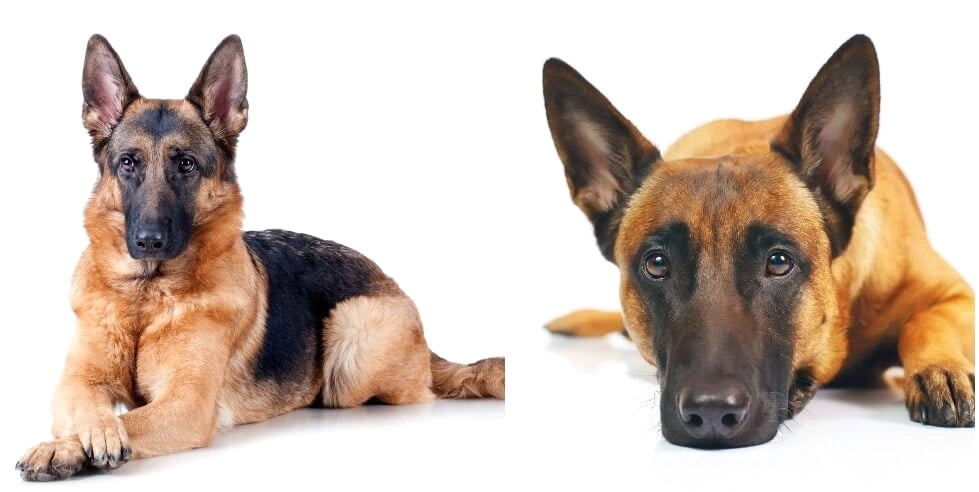 EMBODIED PECULIARITIES
These are physical key features of both kinds of dogs:
Colors
The German Shepherd is present in eleven distinctive colors, most likable to its owners and buyers. If I look towards Belgian Shepherds, they are present in minimal colors. According to our research, they are present in just four colors.
HAIRS
The black GS is mostly seen and found in shorter hairs if I compared the hair length. While Belgian Shepherd mostly has more abundant hairs on their body, few are have short hairs. So in Belgian, both short and long hair dogs are present.
HEAD
The black German Shepherd has smaller or shorter heads than the Belgian Shepherd. So this is evident dissimilarity in their feature—this quality facilitates to the buyer when thy go buying Belgian Shepherd or black GS.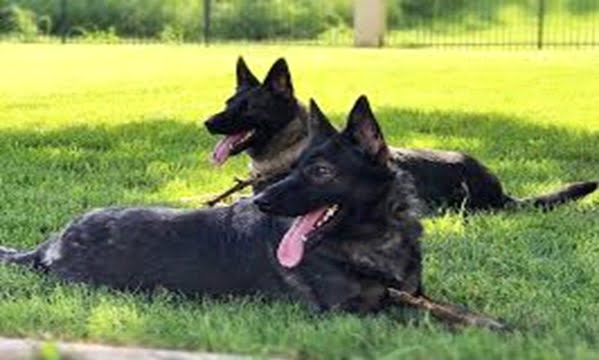 HEALTH STATUS
Some common health issues are present in all dogs, like hip dysplasia and elbow dysplasia. So both black GS and Belgian Shepherds are suffering from these problems. But Belgian Shepherds are more energetic dogs and less affected by disease than black GS. These are favored qualities of the Belgian Shepherd:
BEHAVIORAL CHARACTERISTICS OF BLACK GS VS BELGIAN SHEPHERD
There are several behavioral features of both kinds of dogs. Few I highlighted here.
TRAINING
By glancing at both dogs' training, we concluded that black GS training is so easy more than Belgian Shepherd. Belgian Shepherd is a moody dog. That is why breeders are facing difficulty in treating them. 
FRIENDLINESS
Black GS is happy to live with pets who follow children and youngsters too. They are famous as guard dogs. While if look at Belgian dogs, parents don't free the dog with children. They are sometimes harmed to humans if they hit them. So imitation and precautions must be adopted when you take Belgian Shepherd in homes.
MATURITY
The IQ level of Belgian Shepherd is not sharp like black GS.So their maturity takes time while black GS is mature because of good understanding abilities.
DIFFERENTIATION IN DIETARY REQUIREMENTS
The food consumption of black Gs is more than that of the Belgian Shepherd. No doubt, the food requirement also depends on body size. Black GS needs 3 to 4 cups of food in a day. While on the other hand, Belgian Shepherds have 2 or 3 cups daily. Ingredients of food are also different for both dogs.
Black GS needs food that is rich in proteins, fats, and carbohydrates. While Belgian Germans are required less protein food. More proteins affect their stomach, and they face multiple health problems.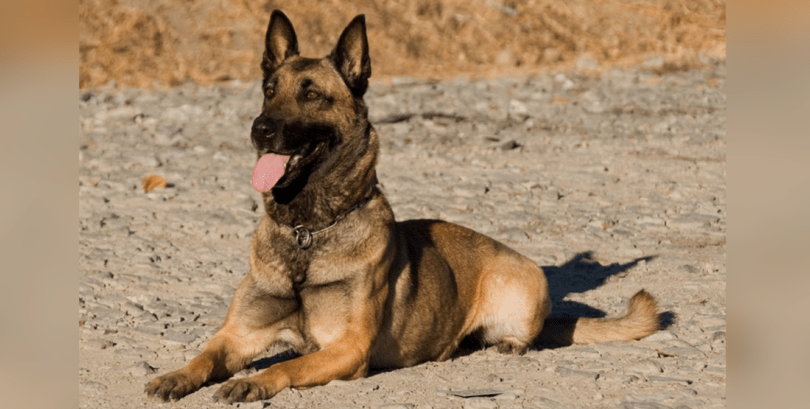 TEMPERAMENT OF BLACK GS AND BELGIAN SHEPHERD
Black GS are very social dogs. They have friendly nature dogs with everyone, including family, friends, and unfamiliar persons. While Belgian shepherd is not social. They spend life very rarely. They show happiness and friendliness with their owners and knowing the person. This behavior of Belgian shepherd is hereditary.
It means this comes from parents. So they can be improved by giving proper training regularly when The Belgian Shepherd is a puppy. When they reach maturity, they cannot change their habits.
COMPARE THE HEALTH ISSUES OF BLACK GS VS BELGIAN GS
As you know, hip dysplasia is more common in black GS. Black gs have more health issues, and the treatment is also painful. On the other hand, Belgian shepherd has strong immunity, so they also affected than black GS. Belgian shepherd also has the problem of hip and elbow dysplasia, but the owner says that their treatment is natural.
AGGRESSIVE BEHAVIOR OF BLACK GS VS BELGIAN SHEPHERD
According to reach and studies reveal that black GS is less aggressive than Belgian Shepherds. And the Belgian shepherd is more aggressive. As we compared both, the Belgian shepherd is a short, tiny dog, which is why more attractive, powerful, and energetic. That's is why people like this.
See Also: