Dogs are the most recognized pet globally, but the German Shepherd puppies are the most lovable variety of dogs that kept in the houses. Due to the glorious history and cultural effects of various societies, they considered as noblest dog breeds.
Their intelligence and empathy with humans also make them a favourite pup breed. Moreover, if we talk about the cost of German shepherd puppies, then it is between $300 to $900.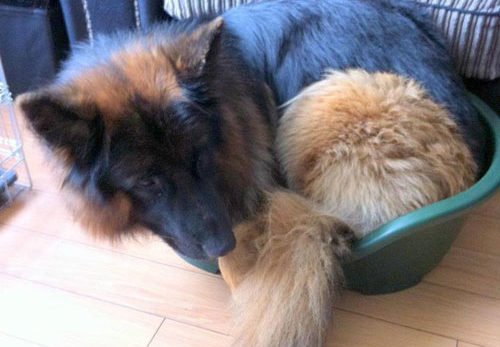 Types of German Shepherd Puppies:
All classes are the same as German Shepherds, but their characteristics differentiate them. The owner and trainers can quickly determine their roles and nature according to their type.
American show lines
American show lines puppies are commonly known as AKC lines. They are a perfect breed as a pet. They are good at tracking, lively, and obedient. In the comparison of working paths, they are active but low in strength and energy.
They are not suitable for personal protection, but after their training, they do it well. Their colour, movement, and size make them unique among other types of German shepherds puppies.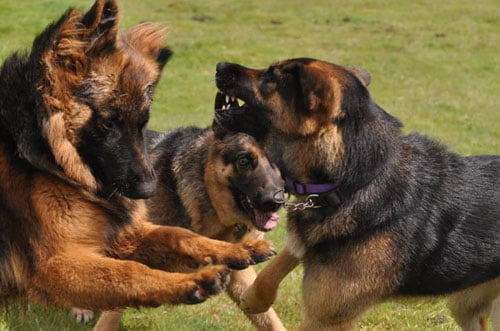 They have different colours:
Black and saddle

Pure white

Jet black

Bi-colour

Solid black
West German show lines
These are not like American Show Lines just for protection, but West German Show Lines are equally suitable for protection and family pets. They are very energetic and active. They want to exercise and a lot of training.
West German working lines
They are recognized as firm personality, excellent working capacity, and unique and high drive and considered the most handsome German Shepherds. Their back is more inclined than East German working lines, but their energy and strength are not affected.
This type of german shepherd is facing more health issues than East German Working Lines/DDR. They are preferred for many sports, search, protection, and rescue purposes.
East German DDR Working lines
East German DDR Working Lines are trained for military purposes. The Government took all control of East German Working Lines puppies to be secured and insulated from outside impact. The standards for this type of German Shepherds are very high.
They are mighty due to healthy bones, broad shoulders, and large heads. DDR's puppies bred in that they are strong enough to bear harsh weather conditions and long working days at adult age.
Czech Working lines
These are called Czech Working Lines due to their origin in communist Czechoslovakia. The puppies of this type bred with the thought of doing border patrolling. DDR's are more durable than other working lines, even when they are puppies.
Why is German Shepherd Puppy the right pet?
German shepherd puppy is considered as a suitable pet because they have a soft nature and caring characteristics.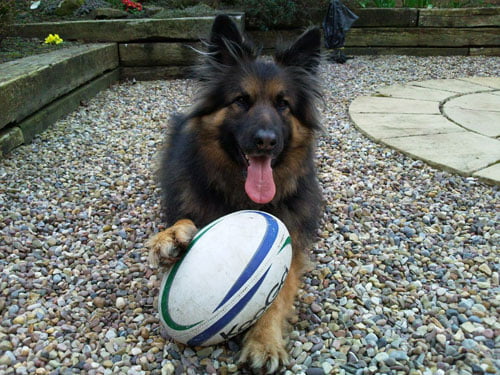 Intelligent dog breed
They are knowledgeable and brilliant dog breeds. They can learn everything you want to teach them. Due to this quality, most of the police dogs are German shepherds.
German shepherd puppies respect their owner.
They have a very caring nature, so they recognize, love, and respect their owner after proper training. They are very suitable as a safety guard when becoming adults because they can save their owner from any danger.
Highly energetic
German shepherds are highly dynamic and active so that they can do their work for a long time. They can play with your kids as much they want to play.
Loyal breed
The German shepherd is a very loyal breed. They do everything which you teach them.
Amazing partner
They prove themselves an excellent partner due to their kind, pleasant, and friendly attitude. We know they are not so good with unknown persons but an ideal companion for known people.
German shepherd puppies having good health.
If you take good care of the German shepherd puppy's diet and give proper nutrition to them, they are a healthy dog breed. You will not face any issues regarding their health and no need for continuous tours to their doctor.
Loving towards children
GSD's puppy is very loving and caring for children if you give them proper training. They like to play with kids, but training is a must for doing so. But love, care, and affection are also necessary elements along with exercise.
German shepherd puppies adaption to any lifestyle
The best thing about German shepherd puppies is that they can adopt any life span. You don't have to take any stress to adjust your routine with your puppy. Your puppy will adapt to your lifestyle very quickly.
German shepherd puppies need exercise.
German shepherd puppy needs exercise from the start because it is a very energetic dog breed. When you will run and do yoga with your dog, it will make you fit and healthy.
Which is the best food for German shepherd puppies
German shepherd puppies grow till eight months, and sometimes it continues to grow till 18 months of age. They don't become so fast. Due to this, puppies need a robust immune system, a healthy digestive system, and nutrients for bones, joints, and muscles.
Ragi and rice
Ragi is very beneficial for German shepherd puppies. It is soft food that is very healthy and suitable for a puppy's weak stomach. Rice is also ideal for them, which saves your puppies from digestion-related health issues. It would be best if you prefer white rice instead of red or brown rice.
Porridge
It is one of the most favourite food of all dogs, including German shepherd. You should give them one bowl weekly but avoid adding sugar or salt.
Milk
As we all know, milk has a high ratio of calcium, so it must be included in a German shepherd puppy to prevent tooth decay. Milk also plays a vital role in the strengthening of bones.
Which diet is not suitable for German shepherd Puppies
Raw meat
You should not give raw meat to your puppy because it causes indigestion and stomach infections.
Nuts
Nuts are not good at all for dogs, mainly German shepherds. Nuts become a cause of hair fall if you give them to your puppy so he can face this problem at an early age.
Corn, wheat, and maize
Due to the high level of starch, corn, maize, and wheat leave your puppy constipated. With continuous use of these food items, your puppy can face more severe diseases.
Lentils
You should avoid adding lentils to your German shepherds' puppy. Even rajma and peas have considered being devastating for German shepherd puppies. [1]
See Also: