Belgian Malinois is a brilliant and robust dog showing a wide range of temperament and aggressive behavior. Due to this reason, these breeding dogs are not suitable as family pets, especially if children are living in the home.
Moreover, these are medium to large breed dogs, and sometimes it is classified in the category of Belgian shepherd. The name of Malinois is deriving from the french name malinois. This name is given by the breeder of Belgian Malinois, who lives in the city Mechelen.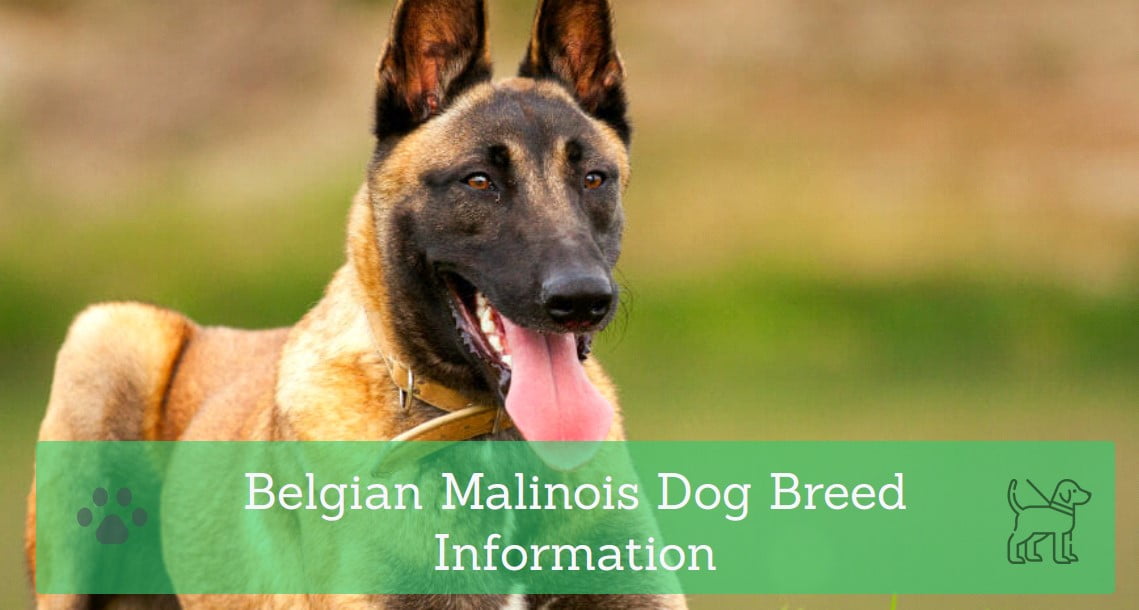 HISTORY OF BELGIAN

MALINOIS
These dogs are breeding for the first time in the city, Mechelen. Some countries categories Belgian Malinois together with Belgian shepherd they don't count is as separate breeding dogs. Belgian Malinois was the first time register in America in 1959. These dogs look like black germans shepherd dogs, but some features are different, like head, legs, and bones, etc. [1]
Moreover, these dogs ae gain popularity after the outbreak of the second world war. These are precious dogs, and due to their high working ability, people use these dogs in professional activities. So we can say that this ability open the career of Belgian Malinois and increase its demand. Belgian dogs are also used in police and military work.
See Also: The All Black German Shepherd
GENERAL APPEARANCE OF BELGIAN MALINOIS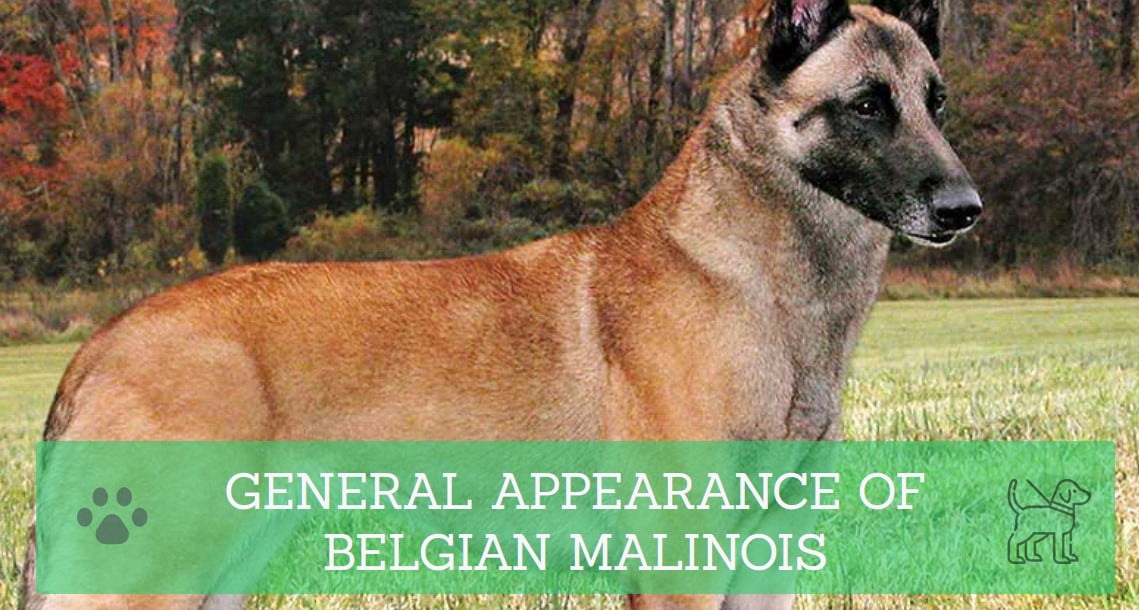 Belgian Malinois is a well-balanced, healthy, and intelligent dog with a good head and neck. Moreover, these dogs have a well muscular body and always alert to handle the situation. Moreover, the male Belgian Malinois is looking more beautiful and attractive as compared to a female dog. The coat of these dogs is stable, so they can easily bear the climate changes if they grow outdoors.
The dog's entire body is hairy, but its length is more in the neck region. Mostly they are present in the fawn to mahogany-color. In contrast, the ears and tips of noses are black. According to a survey, few Belgian malinoises have white markings or spots on the chest and toes.
See Also:The All Black German Shepherd
The height of male dogs is ranging between 24 to 26 inches. At the same time, its weight is between 60 to 80 pounds. On the other, the height of female Belgian Malinois is ranging between 22 to 24 inches. In contrast, its weight is between 40 to 60 pounds.
Belgian Malinois are great working dogs, and they handle every situation very confidently. Moreover, they are loving dogs for knowing people, but they are barking at strangers. This dog has a sharp eye side, so they proved excellent guard dogs.
These dogs' temperament depends on several factors, including hereditary factors, training, and dogs' socialization. Moreover, if you want to buy this dog, you must meet its family member. It is necessary for the growth and development of the dog.
Like other dogs, Belgian Malinois are needed socialization and training at an early age. Socialization is beneficial for the growth and development of the dog. Here the question comes to mind what you need for the socialization of dogs?. It would help if you introduced your dog to multiple people in parks and allow visitors to the home to meet the pup.
Belgian Malinois is doing great in small quarters if your pup is doing regular exercise. These dogs mostly prefer the cold climate, but they are growing well in a warmer environment. People like to adopt Belgian Malinois for guarding purposes.
Moreover, they need walking, jogging, and some specific exercise regularly for the dog's proper care. In addition to outdoor walking, these dogs also need 20 to 30 minutes of activities, like playing multiple games. Training of the Belgian Malinois is necessary for developing loyalty. Moreover, training and caring exercise are varying as they grow.
FROM NINE WEEKS TO FOUR MONTHS OF AGE
From the age of nine weeks to four-month weekly puppy kindergarten is very favorable. In addition to kindergarten 10 to 20 minutes of morning and evening, walking is good for dogs' training and socialization.
FROM FOUR TO SIX MONTH OF AGE
When your dog age is between four to six months, they need the following exercise or training :
Obedience class every week

Walking or jogging approximately half a mile a day

Quality of playing time in the yard or lawn
FROM THE AGE OF SIX MONTH TO YEAR
When your dog grows and reaches the age between six months to one year, then they need the following training:
They need to play with fetching the ball

40 minutes of frisbee exercises in the day or evening time

Walking time for the dog is half a mile in a day
FEEDING OF BELGIAN MALINOIS
Two times meals a day are necessary to fulfill the dietary requirements of Belgian Malinois dogs. Two to three cups of dry food are given to the dog by dividing the food into two morning and evening meals.
Here we clear you the quantity of food depends on the dogs' size, age, metabolism, and activity level. For example, the food requirement of an adult dog is more than a pup. Moreover, you can also get help from the vet about the diet of your puppy and dog.
GROOMING OF BELGIAN MALINOIS
The grooming of Dogs is natural because they have a short, smooth coat. Moreover, a proper grooming brush for a dog every week is necessary. At the same time, they are giving bathing to the dog when it is essential.
In addition to coat brushing, tooth brushing is also essential at least two to three times a week to remove the tartar and bacteria from the mouth. Nail trimming is also necessary for the proper grooming of the dog. By following these grooming techniques, you maintain the look and beauty of the dog.
Living With:
Belgian Malinois is a brilliant, loyal and obedient dog. These breeding dogs need socialization at an early age to make dogs healthy. But here we clear you, these dogs don't need too much harsh training. Owners are give training practice to the dog for guarding and care purposes.
Moreover, Belgian Malinois are proved excellent home dogs because they are companions with fallow dogs and humans. These dogs sometimes show herding behavior like chasing and circling, moving without any effort for a long time, and nipping at people's heels. Mostly these dogs are like to live in the apartment. It means you need to build a condo inside the home if you want to adopt a Belgian malinois.
Moreover, the apartment of the dog is sufficient enough for exercise and walking of the dog. It means if you have a big home, then you can buy Belgian Malinois. Otherwise, you face difficulty. Belgian Malinois is mostly like to live in a cold climate. It does not mean they have not adopted the other environment or environmental condition. The average lifespan of Belgian Malinois is 12 to 15 years.
There are the following health problems that the Belgian Malinois dog are facing :
Hip Dysplasia

Progressive Retinal Atrophy

Elbow Dysplasia

Anesthesia Sensitivity
See Also: