Whoodle Dog is a mixed breed dog produced by cross-breeding of soft coated wheaten terrier and poodle. By nature, Whoodle dogs are amiable, loyal, active, and intelligent. Moreover, these dogs inherit these characteristics from their parents. There is a medium to large size dogs with amazing, attractive personality.
Furthermore, Whoodle dogs come in three different sizes: miniature, medium, and standard. These are owner-friendly pets due to their lovely and cheerful temperament.
So if you are searching for the perfect pup for your home and family, the Whoodle puppy or dog is the best choice. Here I mention the appearance, size, temperament, health, breeding, and other facts and features of the Whoodle dog.
See Also: Poodles For Sale Near Me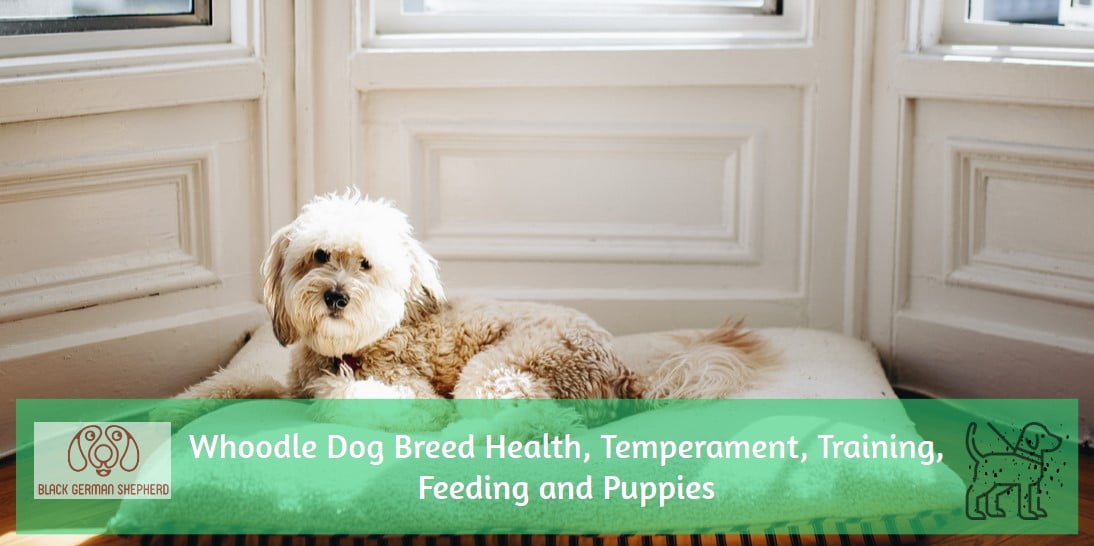 History Of The Whoodle Dog
This breed appears as a new breed and first time introducing in 1900. Which is produce by cross-breeding of poodle and soft coated wheaten terrier dog.
Moreover, due to this cross-breeding, the Whoodle dogs are looking adorable and super plush designer dogs. Whoodle puppies look like their parents, and their features and characteristics are also similar to both parents.
FEATURES /QUALITIES OF WHOODLE DOG
These dogs come in both medium and small dogs. Moreover, the weight of these dogs is ranging between 20 to 45 pounds while their height is approximately 20 inches. Here we clear you the size and weight of these dogs are dependent upon the breeding.
Whoodle dog is too energetic, smarter, attractive, and intelligent dogs as compared to other dogs. These dogs are like playing games and playing areas. Moreover, this dog is very social, and like the crowd of humans and pets follows. So we can say that they are amiable dogs.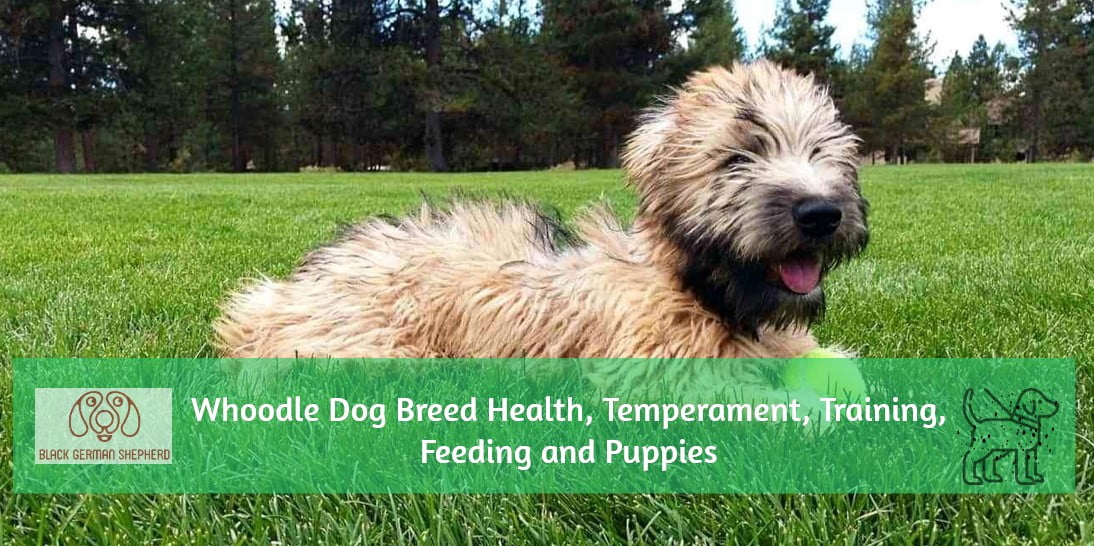 Furthermore, this dog also enjoys long walking and jogging with its owner. So they are like to live near the parks or green areas. If you want to live with the Whoodle or wish to adopt the Whoodle dog, you need proper training and socialization at an early age. The impressive and unique qualities of these dogs are their confidence and leadership qualities.
Moreover, the Whoodle breeders say that patience is demanding when you trained the Whoodledog or pup. Remember that you don't teach you're the Whoodle with stock behavior. Instead of that, train your puppy with kindness and encouragement so you can see a good, loyal pet friend.
By touching the coat of the dog is feels silky and soft. Verity of coat colors is seen in these dogs, like black, brown, grey, silver, and cream. Sometimes spotted coat body is also available in these dogs. Moreover, the length of the coat is medium size, and due to silk nature, regular coat brushing is required.
Furthermore of talk about the environmental condition which is favorable for the Whoodle. Whoodle coat is like living in cold weather instead of a hot weather climate. If you go outside in the summer season, you must follow the precautionary measure to secure the dog from heat exhaustion.
Whoodle is the most intelligent breeding dog. Due to proper IQ levels are they respond quickly to each step of training. Continue training is necessary if you want to create good qualities in your dog.
Remember that if you start your pup training and socialization at an early age, other dogs can suffer from behavioral problems. Here the plus point is that the Whoodle pup and dog are quick learners and quickly understand things. Moreover, if your extra effort into the training and socialization of dogs, you can get surprising results.
Whoodle is an active dog, but they need to exercise regularly. This breeding is required daily, walking with the owner in the yard or lawn. These are intelligent dogs, so if they don't receive sufficient exercise, your dog will suffer from behavioral problems.
So we can say that enough exercise is required for grooming, training, and maintaining the dog's health. If your dog does not receive sufficient exercise, then a strict relationship is happening between you and your family.
For securing your're the Whoodle from any health issue, your dog needs a regular or weekly vet check. Your vet can help you by providing you a dog's daily routine, including dietary routine, waling or exercise routine and time, etc. To maintain the dog's health and activity level, they need at least a one-mile walk regularly.
If your pet is tired due to long-distance walking, then you can divide it into two times. (morning and evening). The parents of the Whoodle dogs are high maintenance dogs; that's why the Whoodle dogs require grooming regularly.
Moreover, daily brushing of dogs is necessary, which includes both the coat brush and teeth brush. Brushing is essential for removing the dust from the dog and tartar from teeth.
Moreover, the trimming of the coat is needed every two to three months. These dogs require regular trimming of nails. For achieving the first trimming goals, you need a trusted or well professional groomer.
FEEDING /FOOD REQUIREMENT OF WHOODLE DOGS
Like other dogs, the food requirement of the Whoodle dogs is changing from an early age to adulthood. So firstly, you need to get suggestions from the professional vet about the diet of your dog. Sure that the food of the dog is fulfilling all the nutritional requirements of the dog.
Moreover, like their parents, the Whoodle is also like to eat dry fruits. The quantity of food depends upon the size of the dog. The typical diet that most breeders or owners are given to pups is puppy blend kibble, dry fruits, fresh food, lambs, chicken liver, etc.
Moreover, remember that you must provide the food for your pup in time but don't overfeed it. Must check the food portion of your dog regularly because the imbalance impacts the health of the dog.
Generally, these are healthy dogs, but like other dogs, they suffer from some health problems. But you can recover the health problems by regular vet check-ups, change the daily routine of diet, and regular exercise. The common health issues are :
Eye infection and eye-related disease

kidney and another organ issue

Addison disease

Retinal atrophy
See Also: