Some people think that black German shepherd is producing as a result of default breed, but it's not true. While the black color of black German shepherd due is a natural and standard breed of German shepherd dog; moreover, these are rare dogs and popular due to its distinctive qualities like loyalty, fearlessness, and straighter back. Due to these reasons, black GS are used as guard and known as family dogs. Moreover, in this article, I give information about the traits, breeding, health problems, and training of black Germans shepherd.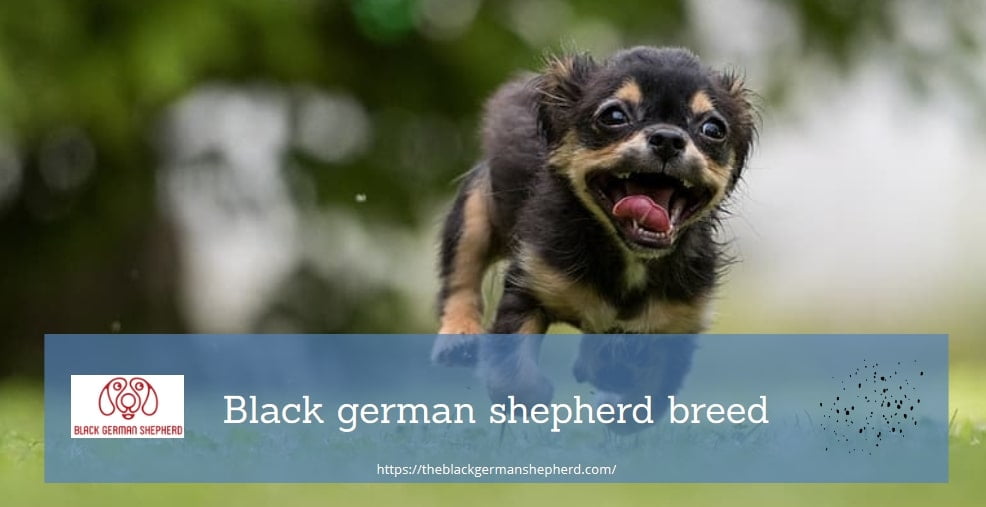 Black german shepherd breed, a man's best friend
Dogs is the means best friend due to its loyalty. Another reason behind this friendship is honesty, love, and fearlessness. Moreover, dogs care for you and your family more than humans. That,s why we called German shepherd to guard dogs. Dogs' breeding is not impacting their loyalty. Every kind of breed is loyal and honest for its owner. If we talked about the black German shepherd breed, then it is the most expensive and rare breeding dogs. The reason behind this popularity is its jet black color and other behavioral qualities.
Is Black German Shepherd a mixed breed?
It's a misconception that the black Germans shepherd is a mixed or default breed. It's fake news or information. Instead of that, the black German shepherd is rare, natural, and standard breeding dogs. The confusion in the breeding of black Germans shepherds is due to its black color. Here I resolved this confusion its natural color of dog not producing by default. Moreover, black GS sees in a light brown and black coat or light black and brown coat. Thus, some of the German shepherds are producing black GS puppies even though their parents are not entirely black.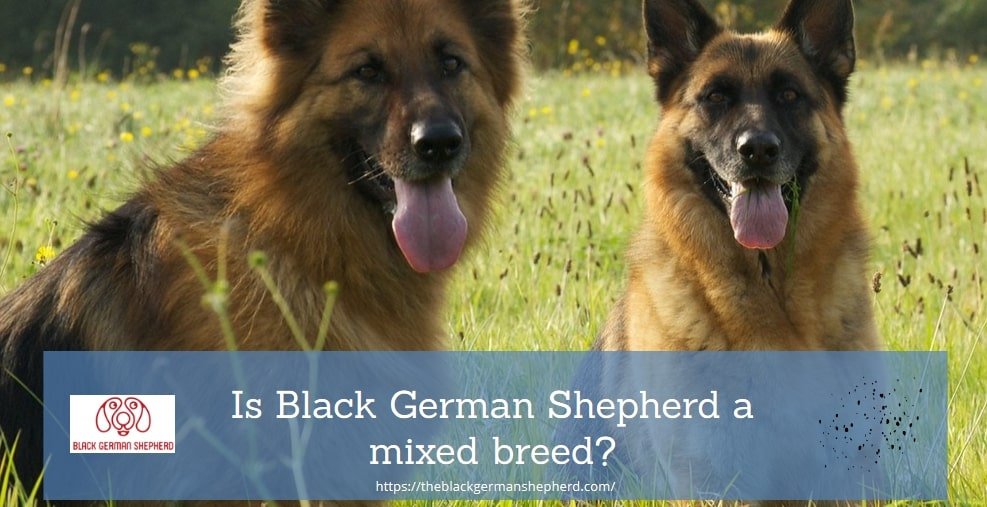 Traits of Black German Shepherd breed
Black German shepherds are famous due to their loyalty, so we can say that these are the best human best friends. Moreover, their love and care are unconditional for humans, especially their owners. This loving and caring attitude is the same in every kind of dog, but black Gs' importance is due to their black beauty and rare standard breeding.
Black German Shepherds are assembling breed and highly suitable for being a working dog. The male dogs are approximately 24 to 26 inches in length on average and weight around 65 to 90 pounds. Instead of that, female dogs are 22 to 24 inches in diameter on average, and their weight is approximately 50 to 75 pounds. They are larger dogs, and their dietary requirement is 1000-1800 calories per day. The life span of black Gs is around 9-13 years. They have a prolonged coat and a straighter back as compared to the standard German shepherds. Both the black Gs and GS have some similarities like they both have a muscular build, they have ears erect ears, they have a double coat, and both have a wooly tail.
Black German Shepherds are good IQ level dogs. They are known to be fierce and harmful but for the strangers only. Black German Shepherd is not a guard dog since birth, but it can be trained to do it. It is highly trainable and obedient. It is a family-orienting dog, and it can be a fervent member. Give your time and love to your dog, and it will love you back in so many ways. They will protect their owners and fight for them if they feel that they are in a dangerous situation from someone.
They are extraordinarily active, and they need to exercise regularly for 60 or more than 60 minutes. Black German Shepherds love to be around their owners all the time. They have feelings like humans, and they feel neglect and full of stress if left alone at home for a long time. In the outcome, dogs start barking and destruction.
Training of a black GS dog is essential. They need to go through the process of preparation before socializing with people. Practice makes them calm and less anxious when they are around people. If the dog is trained well, they show a response to the owners and even help them out in fetching and throwing stuff around the house. They can also be helpful for blind people in walking and doing everyday chores. They also help the soldiers and the policemen. In addition to this, they even playful dogs as well.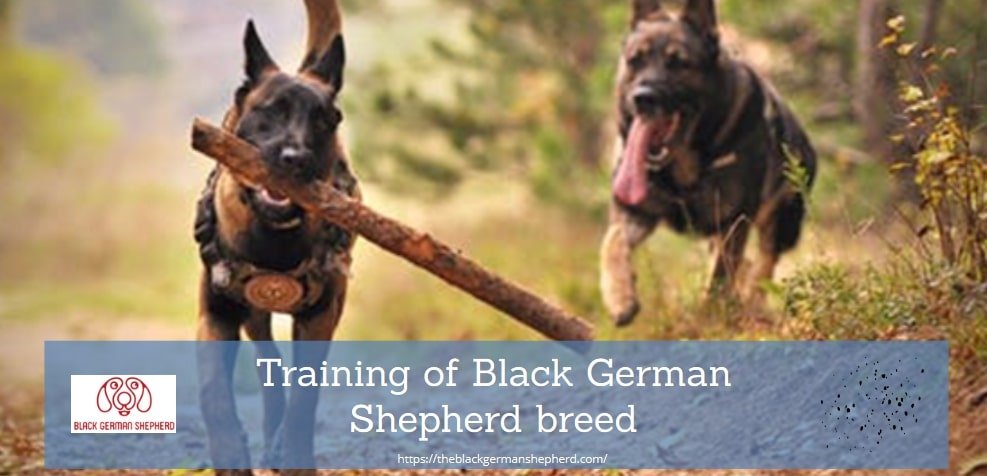 4.Are black german shepherd is a healthy breed?
Generally, the black german shepherds are healthy breeding dogs, but they are facing some health issues. Here we clear you these health issues are not found in black german shepherd due to their color; instead, it is common in German shepherd dogs. Same as standard German shepherds, Black German Shepherds are also facing particular health problems. These health problems can reduce with the help of vaccinations, exercise, and appropriate nourishment. The common health problems which they face are:
Hip and elbow dysplasia
Arthritis
Spinal disease
Eye disease
Cancer
Allergies
Black German Shepherds have double coat fur. The dog's coat needs to be brushing daily to avoid tangles and knots. They need to bath 2 or 3 times at least in a year. The double skin will shed off approximately two times in a year. You must clean your house more than once during the shedding period, so It is better to hire a professional groomer and get a schedule for your dog. Start the grooming early so that the dog takes it as training and gets used to it.
Life expectancy
According to research, the life expectancy of black GSD is 10 to 15 years. It means 12.5 years is the average life span of black german shepherd dogs.
Black German Shepherds are individual breeding dogs. These dogs are courageous, intelligent, and loving. They are more active dogs; Like all dogs, black Gs also need time and attention just like humans. Treat your dogs with love and care, and they will show you a response in the same way. They are willing to fight for their owners and cross any limits to protect them. Before getting a
dog
, prepare yourself.