The primary purpose of celebrating dog day is knowing the importance of dogs, pets, puppies and how they play significant roles in our lives. For this awareness, national dog day celebrated annually on the 26 of august.
So the national dog day 2023 is also celebrated on 26 august 2023 . Moreover, this event brings lots of love and fun for both the dog and the owner.
Dogs also meet the other dogs' friends and feel happy, and this day makes your dog more energetic and fresh before star celebration must get an expert to advise about how to celebrate national dog day with dogs.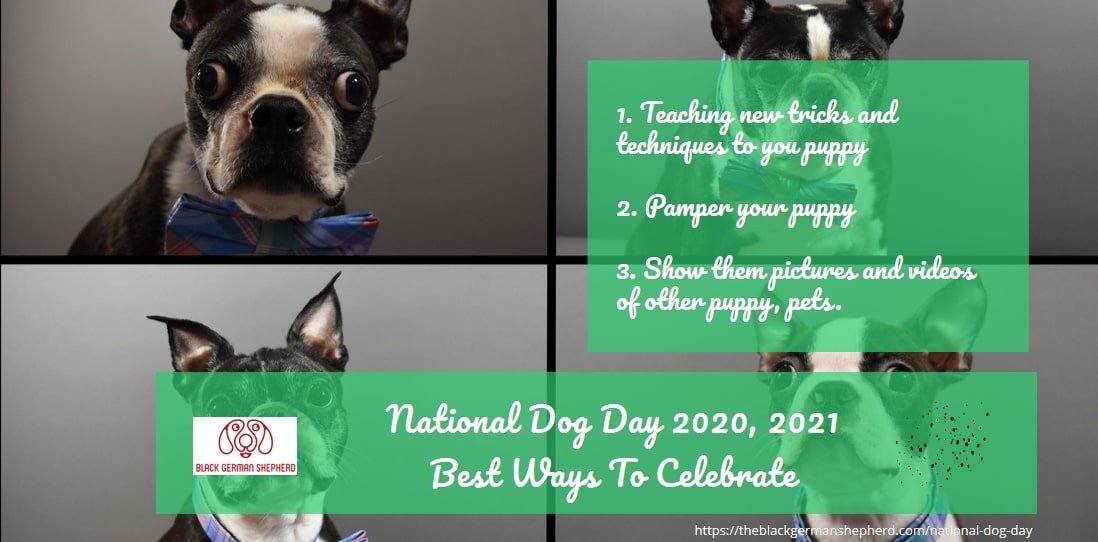 History National Dog Day 2023
National dog day was the first time introduced by Colleen Paige in 2004. By profession, Colleen Paige is an animal behaviorist. This holiday is specially organized for the appreciation of dogs and for the awareness of people who abused dogs and other pets.
Moreover, on national dog day, a speech is organized which providing information about the breeding, training, and dietary requirements of dogs of different breeds.
BEST WAYS TO CELEBRATE NATIONAL DOG DAY
There is the following best way to celebrate national dog day 2023.
1. TAKE A BASKET OF NEW TOYS AND WALKING WITH DOG IN LOCAL SHELTER
The first and excellent way is to walk with your dog in your local shelter. In a vase, if you don't have time for walking and you can buy new toys for dogs. The dog is very happy after seeing new fun gifts and toys. These are the true enjoyment sources for dogs. Moreover, in this way, your bonding with your dog is also strong or powerful.
2. SPOIL YOU DOG WITH ATTENTION
On this day, you identify what your dog wants your attention and time. So you can be playing, exploring, and napping with the dog. Overall I want to says you spend a whole day with a dog with full attention, love, and care.
3. SHOW LOVE TO YOUR DOG BY GIVING HIM NEW FUNNY TOY
You can give funny toys to the dog as a gift. In this way, your dog feels your love and affection. Moreover, to make them happier, you can play with these toys with your dog.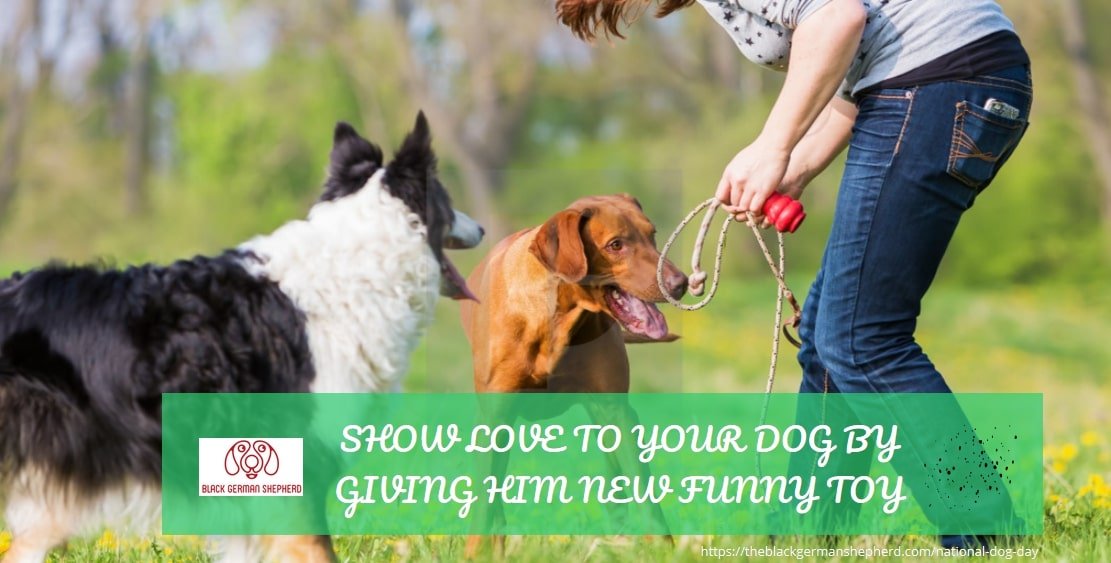 4. PLAYING GAMES LIKE PUZZLES
The dog is very happy when playing games and use their brains and paws. In addition to fun toys, also buy puzzle toys for dogs—the two biggest benefits of playing puzzle games and toys. Funny toys make your dog happy and energetic, and they also busy playing when they alone at home.
5. TAKE FUNNY SNAPS WITH DOG
For adding fun to the snap, you can use different stickers emoji when taking photos. Moreover, you can also use the filter of Snapchat for making and adding fun in the snap; you can use different stickers emoji when taking photos. Moreover, you can also use the filter of Snap chat for making a memory of national dog day.
WHEN IS NATIONAL PUPPY DAY 2020?
National puppy day first time celebrate and established in 2006. So if you are searching, when is national puppy day 2023 celebrated?. National puppy day is celebrated every year on 23 March. Moreover, for celebrating the unconditional love and cuteness of your puppy, this day is organized. In addition to this, you can teach lots of new activities to your puppy. These activities include:
Teaching new tricks and techniques to your puppy
Pamper your puppy
Show them pictures and videos of other puppies, pets.
HOW TO CELEBRATE NATIONAL PUPPY DAY?
Here are the best ideas to celebrate national puppy day.
1. PREPARE A PUPPY SWEATER
For celebrating national puppy day, you can prepare or make a puppy sweater. Remember that the fabric material is comfortable for the puppy. By wearing this sweater, your puppy looks attractive, beautiful, and stays warm in cold conditions.
This is the best way to celebrate national puppy day. At this party, You invite other puppies, especially their friends and neighbor. Moreover, you also organize a puppy shower for introducing new dogs for people. But at this time, you need to concentrate on the behavior of every dog.
3. PRACTICE OF PLAYING NEW GAMES (PLAYING IN WATER )
Playing in the water is dependent upon the puppy's mood and nature. So it is an excellent time to treat your puppy how to play in the water. But remember that the eyes and nose of your dog are not dipped in water.
4. Take a puppy nap together
Falling in sleep with your puppy proves that there is a strong bonding between you and your puppy. You love and trust each other. Moreover, if you have a habit of moving during sleep, then avoid this activity.
Out of others, it is an excellent and highly adapted way of celebrating national puppy day. You take snaps of your puppy at different locations and in a different pose than Share it on your Facebook, Twitter, Instagram, etc.
National pet day is celebrated every year on 11 April. This day is organized for giving extra time, love, or affection to the pet. Moreover, you can spend the quality of time with your pet on this day by playing games, walking, giving special food, organizing pet parties, etc.
FACTS AND CELEBRATION OF NATIONAL PUPPY DAY
According to the survey, approximately 80 million peoples in the USA have pets in their homes. Which includes 80 million pet dogs and 86 million pet cats. A healthy adult dog has 42 teeth; moreover, the pet cat can sleep 14 to 15 hours per day. There are a variety of ways to celebrate national pet day. Which includes :
Spending the whole day with your pet

Buy new fun toys for your pet

Take a picture of your pet with different filters

Sharing and uploading different posing photos of your pet on your Facebook, Twitter, Instagram

Organize the national pet day party in your home

Prepare a special meal for this event
These are the best ways to celebrate national dog day 2023, pet and puppy day. Must follow these instructions makes your dog's day special.
See Also: