Thank you for showing enthusiasm for blogging for us; we hope you will join our increasing number of guest bloggers. If you enjoy what we're doing and feel you can provide more expertise and insight to our audience, come follow us as a Guest Post Blogger now!
What can you expect to be allowed to perform as a Guest Post Writer?
As a guest blogger for us, you would be allowed to:
Provide our audience with data and facts.
Your content should have an impact on the audience.
Motivate business owners, entrepreneurs, and marketing experts.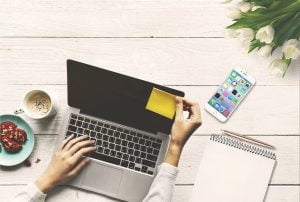 If you wish to blog for us, please meet these guidelines:
Material Idea:
Kindly present your topic suggestions to us before writing the real article.
Unique Content:
We solely post unique material. (never before posted anywhere else, even your website). Your material should be one-of-a-kind and therefore should not exist anywhere else over the web without our consent. If we discover that it has been copied, we can not publish material linked with you in the future.
Material Quality:
Material must be of exceptional quality, without any typo or grammatical mistakes.
Themes We Feature:
We welcome material in the areas listed in the webpage navigation bar.
Content-Length (Required):
Content length should be between 1200 and 5000 words.
Formatting:
Give viewers a meaningful message or understanding. To arrange your work, use headers, subtopics, and sequential lists/bullets.
Referral:
Backlinks should provide facts, studies, references, or personal observations to corroborate your ideas, facts, and opinions (not less than three).
Brief paragraphs:
Choose brief paragraphs that are no over than 3-4 lines long
Internal linking:
When applicable, link to our website's published content.
Exclusive Point of View:
Your article must be distinctive and different from other posts on our website.
Images/Videos:
We urge writers to add photos or videos with their submissions. Writers are accountable for getting authorization for using images/videos etc or other content obtained from third parties.
If you include photos or videos in the post, all should be of a high standard and also include reference credits; use only images/videos that you do have authorization to get or that have been in the open (and make sure to give acknowledgment to your resource).
Post Edits:
We preserve the freedom to alter material submitted by you, however, it will be performed solely to rectify mistakes otherwise make the text more understandable.
Things We Wouldn't want:
Kindly do not submit our media releases or marketing campaigns; fake item ratings, advertisements, and other similar material are not permitted.
Writer Profile and Picture:
All finalized versions must include a writer profile and a picture (150*150 px). The writer's bio must be between 40 to 50 words long which must include one link to your platform's site with store brand keyword phrases.
Comment:
You ought to be ready to communicate with us once your article has been published. You must interact with the audience and respond to their remarks and queries. This is critical if you want to target the right audience and keep in touch with them during your work.
Self-Promotion:
There'll be zero room for self-promotion. Let's not do that! We are not interested in self-promotion, but rather in assisting others with answers.
Conditions of Use
By sending an item, you accept that we may use this on our webpage (with any changes we consider fit) and that you'll never make any claims for compensation or trademark infringement both now and in the long term.
Whenever an item is posted on our page, it becomes our property, then you're not authorized to republish this without our written permission.
The Advantages:
Accessibility to a large readership – The blog receives 100,000+ views each month and is continuously growing. The five most recent pieces are displayed on our home page, and high-quality pieces are also featured in our weekly newsletter. Long story short, your guest blogs will receive a lot of attention.
SEO Advantages
Our content is often retrieved within hrs.
Social Networking Presence
We are highly involved on social networking sites such as Facebook, Instagram, Twitter, and Reddit. All of your posts will be published on these platforms for enhanced coverage.
Payments
Bear in mind that we can not compensate you for any content. If you are a corresponding author and believe you can produce amazing content for us, please email us with a few articles: blackandwhitegermanshepherd [at] gmail.com
What kind of guest posts will not be welcomed?
Please check our web page before sending your blogpost or piece to confirm that a post on a related thread has not already been uploaded.
Themes that have initially been authored on our homepage will not be acknowledged.
Topics that are inappropriate or ineffective will not be accepted. The topics must be related to our niche.
Submit Us Your Idea!
Do you have a thought? We'd like to read it! You can submit to us by completing the form provided.
When you have a document for us to view, we appreciate writing as a shareable Google doc, and maybe even ideal, if you can somehow establish a shared Google Drive folder containing your photographs! You may add them in the mail: blackandwhitegermanshepherd [at] gmail.com
Here are things to anticipate if you contact us:
If your proposal is a perfect match, our publishing staff will contact you and let you know that we'd welcome to proceed. We will supply you with the keywords to base your article upon. Kindly ensure that your article is relevant to these keywords; else, we may not even be willing to post it.
Our publishing staff will do 1-2 sets of revisions to assist you to adapt your content to our requirements. If your article is not where we want it to be after round 2, then we will be unable to proceed. We make efforts not to have you pass through hurdles when we do not plan to accept your article, however, keep in mind that this does occur.
After you've completed your adjustments, relax a bit! We're constantly at work polishing up your article. We'll notify you whenever it's ready.
Furthermore, kindly accept our apologies if we cannot respond! Owing to the large volume of submissions, we screen just those writers and themes that meet our entry requirements, whereas the remainder is dismissed.
Email us: blackandwhitegermanshepherd [at] gmail.com
You may use our services here.
Search Queries to Find Guest Posting Sites on Pets and Animals Niche:
write for us "Dog"
write for us "the black german shepherd"
write for us "Dog Care"
write for us "Pets"
write for us "Animals"
write for us "Livestocks"
write for us "Cat"
write for us "Guinea Pig"
write for us "Pig"
write for us "german shepherd"
write for us "white german shepherd"
write for us "Dog Blog"
write for us "Dog News"
"submit a guest post" Pets
"Submit a guest post" Dog
"Submit a guest post" Cat
"submit guest post" Animals
"submit guest post" Livestock
"submit guest post" Pets care
"submit guest post" Dog Care
"submit guest post" Dog Health
"submit guest post" Pets Health
"submit guest post" Pets Products
"submit a guest post" Dog Products
"submit guest post" Dog Reviews
"submit guest post" Wolf
keyword intitle:"write for us"
Keyword "submit a guest post"
keyword intitle:"write for me"
Keyword inurl:/write-for-us/