Some people get fascinated by wolves so much that they want to adopt one, but they cannot. Black German Shepherds and Siberian husky are two most identifiable and idyllic breeds for people who love big dogs.
Black German Shepherd husky breeds are intelligent, loving, fearless, and perfect as working dogs. Have you ever thought about what would be the result if we put the best kinds together? What will be the result of the mix of Black German Shepherds and Siberian huskies?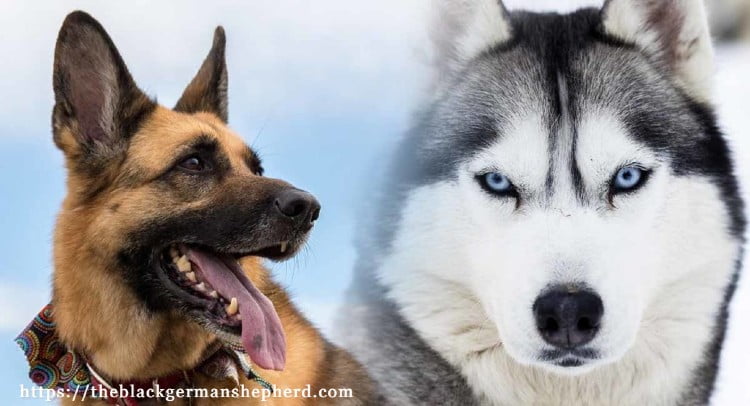 The result will be the ultimate Black German Shepherd Husky mix, also known as Black Gerberian Shepsky. They are big, bold, and magnificent. The sturdy structure of this breed will satisfy the desire of those people who wish to adopt a wolf.
The Black Gerberian Shepsky breed is amiable, and it can get along with any family and children quickly. As fearless as they are, this breed can easily trust as guard dogs. Black Gerberian Shepskies are also known as designer dogs because they have the qualities of both kinds, and mixing them gives this ultimate breed.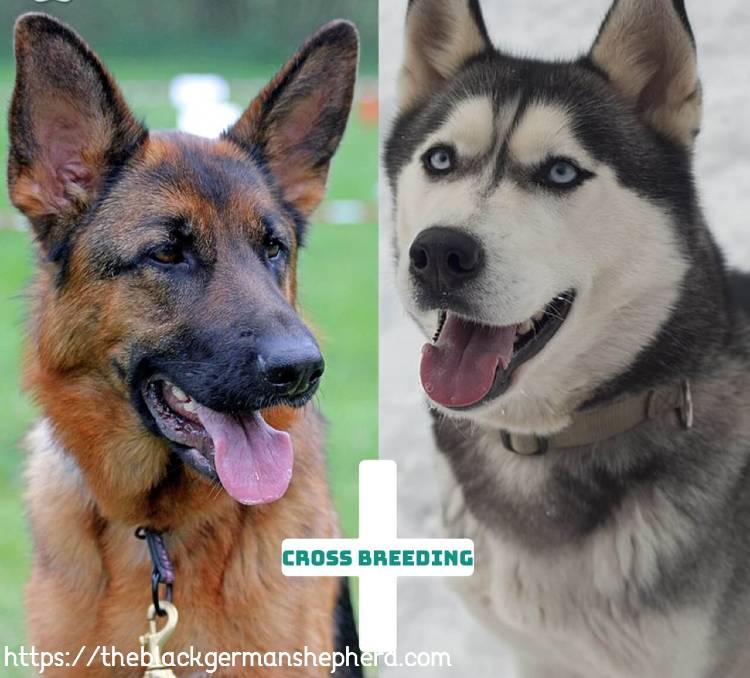 Black German Shepherd husky in once glance
Black Gerberian Shepsky is an eye-catching breed due to its wolf-like appearance. An all-black dog with a striking ice-blue eye color is a treat for the eyes. Its majestic appearance looks like the wolves which we watch in movies.
You are surely going to get some attention walking on the road with this beauty. Let's have a look at the traits of this breed:
How Do They Look?
When two different pedigrees are mated, the puppies can inherit traits of either parent. They tend to get a mix of both. Black Gerberian Shepsky is a large dog in size.
Black German Shepherds are large dogs, whereas Huskies are medium-sized dogs. Both pedigrees have some similarities in their appearance. Mating these pedigrees is better as they both complement each other.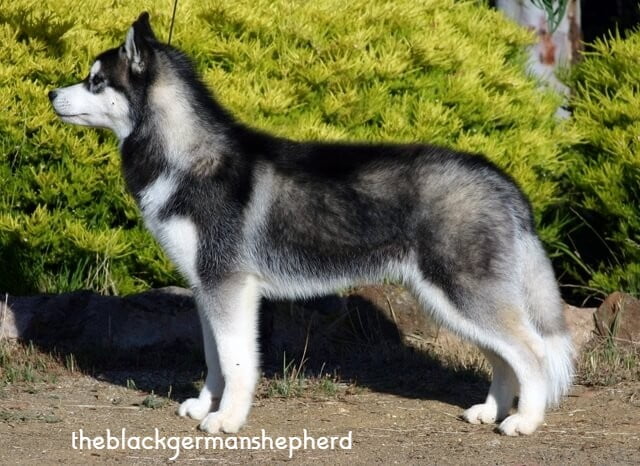 Both dogs have erect ears, a masculine body, and they both have double coat fur. The coat can be long or short, dense, or thin. Like Black German Shepherds, Black Gerberian Shepskies need to have black recessive genes in both parents to make them all black. When mated, the puppies which are born can have similar looks or even look entirely different for each other.
Male Black Gerberian Shepskies are 22-25 inches tall, and they weigh around 55 to 80 pounds. On the other hand, females are a little smaller in size. They are 20-22 inches tall and weigh approximately 45 to 60 pounds.
Black Gerberian Shepsky breed hits maturity when they are 12 to 16 months old. They attain their full size by six months of age. These are large dogs, so you can expect them to get big.
What sort of temperament do they possess?
Black German Shepherd Husky possesses a mix of temperament taken from both parents. They are so friendly, loving, and playful that they won't take much time to make space for themselves in your family and home. This breed is devoted, robust, and bold. They will go to any level to protect you and your family. They make the perfect guard dogs.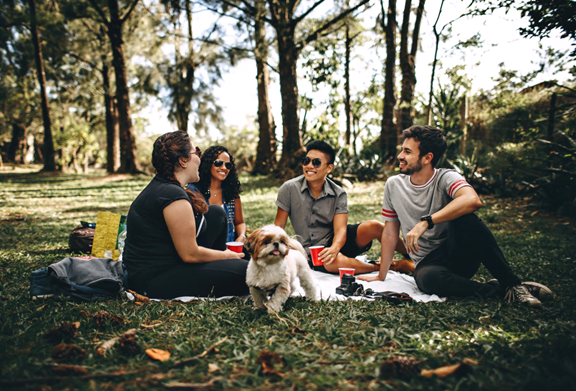 Friendly nature
Black German Shepherd Huskies are extremely friendly with children. They love to play around them and even look after them. You can do your household chores and keep your Black Gerberian Shepsky to keep an eye on your sleeping child; it will stay there until the child is up or until you tell it to go.
They mix up well with people if they have socialized well. They won't harm any person unless they feel any threat from them.
Protective nature and loyalty
These dogs are very attentive, which makes them excellent guard dogs. They tend to bark a lot because of their attentiveness. Once they get to know all of the family members, they will tend to be very protective of them.
They will go the extra mile to save them from any harm. This breed is all about loyalty. They will always prioritize you before themselves and won't let anyone do any damage to you.
Brainy and bright
This breed is full of intelligence, and they have a higher intellectual level as compared to other kinds. Because of their more top information, it is easier to train them.
They tend to learn quickly, even if it is a difficult task – this the reason they make the best guide dogs for visually impaired people or people with disabilities.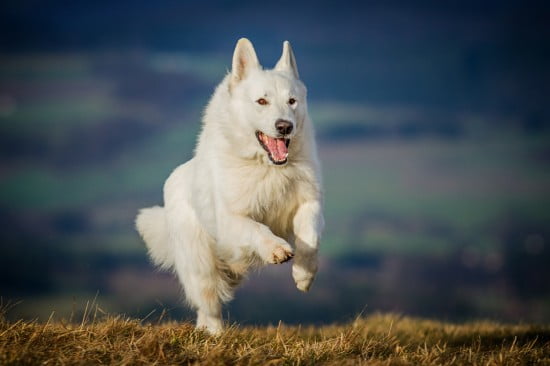 Excessively active and energetic
This breed is a ball of energy. They are enthusiastic that they will not sit and will not let you rest unless you take them out for their daily dose of exercise. These dogs need to have a long session of activity where they can release their energy.
The strenuous the event, the much relaxing it is for them. If they do not provide the required amount of exercise, their temperament will resort to negative behaviors like chewing up on furniture or stuff lying around to release stress or in the shape of excessive barking.
What is the average lifespan of Black Gerberian Shepsky?
The average lifespan of this breed is between 10 to 13 years. They can live up to 18 years of age, but that depends on the quality of life they have provided. They need to have a healthy diet, proper veterinary care, hygiene, and exercise to live a long healthy life.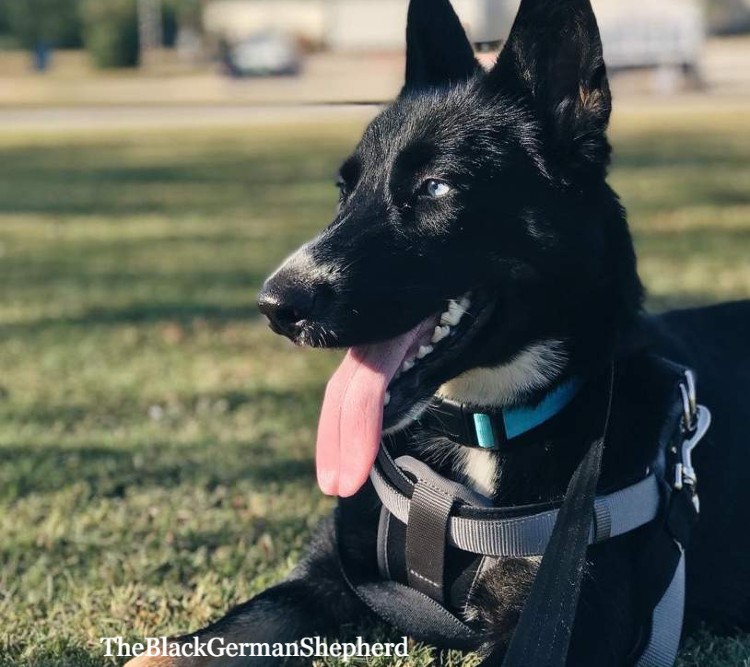 What is the price of this breed?
Black Gerberian Shepsky puppies are the ultimate hybrid of all canines. Hence it makes it a little expensive. The puppies of this breed are available from $400 to $900.
This hybrid breed needs proper screening of the dogs before mating, and the appropriate breeding costs a lot of money, which adds further to its cost.
How often should they be groomed?
Black German Shepherd Huskies need to be brushed 2-3 times a week to avoid tangles and knots because they have a double coat. They usually shed during the change of seasons.
They don't drop that often; hence, it makes them moderate shedder. Try avoiding them to bathe because that will affect their coat, and that might end up shedding frequently.
What type of diet should give to them?
This breed is a carnivore; therefore, they require a proper portion of protein in their diet, which should not be less than 22% of protein.
Because of their large size, they need more significant pieces to satisfy their enormous appetites. An active dog should be taking calories between 1,700 to 2,400, and a less active or a senior dog should be taking calories between 1,300 to 1,600.
Possible health conditions
Unlike purebred dogs, crossbred dogs have genetic variations. They can inherit various health conditions from both of their parents. A few common diseases are:
Hip and elbow dysplasia
Various eye diseases
Epilepsy
Cancer
Ear infections
To sum it all up
Black German Shepherd Husky. Black Gerberian Shepsky is a perfect dog for the dog lovers who wish to have a large dog. Their double coat fur is soft enough for you to cuddle in winters and keep you warm. This breed will not only warm up your body but your heart with its unconditional love and loyalty. [1]
See Also: