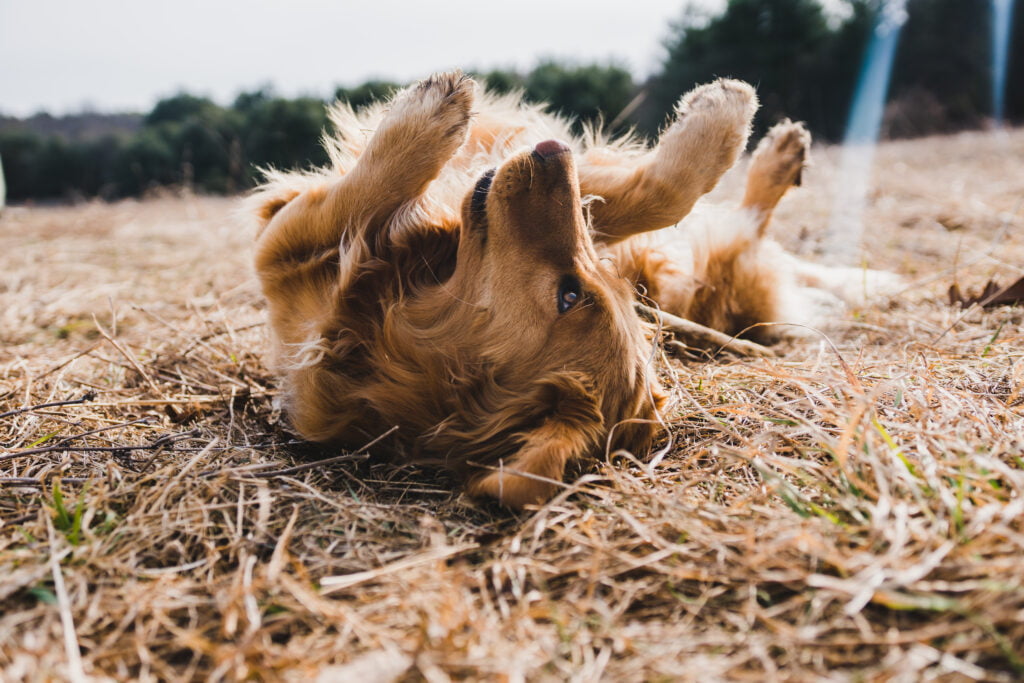 Dogs are often regarded as man's best friend and are beloved companions in many households worldwide. However, with the joy and pleasure of owning a dog comes the responsibility of how to keep your dog safe, including protecting them from fleas and ticks. These pesky parasites can cause various health problems for dogs, including skin irritation, allergies, and even more severe illnesses.
You must save your furry friend and know how to keep your dog safe from fleas and ticks because they can harm your pet. According to US Food and Drug Association, ticks threaten pets as they can transmit a range of tick-borne infections, including Lyme disease, Bartonellosis, Babesiosis, Rocky Mountain spotted fever, Anaplasmosis, and Ehrlichiosis.
It's also important to note that pets can inadvertently carry ticks into the home, putting them and their owners at risk of contracting an illness from a tick bite. Therefore, dog owners must know about preventative measures and treatment options to keep their furry friends safe and healthy.
How to Keep Your Dog Safe from Flea and Tick?
This article aims to provide valuable information and tips for dog owners on protecting them from flea and tick infestations. From understanding the risks associated with these parasites to identifying the signs of an infestation, this article provides a comprehensive guide for dog owners looking to safeguard their pets' well-being.
1. Regular Grooming and Inspection
Regular grooming and inspection involve keeping your dog clean and well-groomed and checking their fur and skin for any signs of fleas or ticks.
In addition to grooming, inspect your dog's fur and skin regularly, especially after doing best outdoor activities for dogs. Look for any signs of fleas or ticks, such as tiny black or brown spots or bumps on their skin. You may also notice your dog scratching or biting in certain areas, which can indicate an infestation.
Ticks pose a significant risk to the dogs' health, as they can transmit various tick-borne diseases. According to ASPCA, flea and tick infestations are two of the most common concerns among pet owners in the United States.
While preventing these parasites is the most effective approach, it's crucial to identify the warning signs and symptoms of fleas and ticks to provide necessary care to your pet.
2. Use of Preventive Medications
Another effective way to keep large dog breeds safe from fleas and ticks is by using preventive medications. These medications come in various forms, including topical treatments, oral medications, and collars. They work by killing fleas and ticks or preventing them from attaching to your dog's skin.
One popular brand of how to keep your dog safe is Capstar. Capstar is an oral medication that starts working within 30 minutes of ingestion and can kill fleas within four hours. It's safe for dogs over four weeks of age and can be given as often as once a day.
To ensure that your dog is receiving the appropriate preventive medication, it's best to consult with your veterinarian. They can recommend the best way how to keep your dog safe includes the dog's needs and guide proper dosage and administration.
According to PetCareRx, Capstar for dogs contains a single active ingredient known generically as Nitenpyram. Nitenpyram is a systemic insecticide utilized to address adult flea infestations and is also effective in treating fly larvae, commonly known as maggots. The fleas will begin to perish and drop off the dog within 30 minutes of administration, and the effects can last up to 24-48 hours.
The site further states that administering this medicine to puppies that weigh less than 2 lbs or are younger than four weeks old is not recommended. While it is safe to give Capstar to pregnant and nursing dogs, exercising caution is still advisable.
3. Keeping Your Home and Yard Clean
In addition to regular grooming and inspection in order to how to keep your dog safe, keeping your home and yard clean can help to prevent flea and tick infestations. For example, vacuuming your home regularly can help remove fleas or ticks hiding in your carpets or furniture. Also, be sure to wash your dog's bedding and toys frequently to prevent the buildup of pests.
Keep the grass and foliage trimmed in your yard, and remove any debris or piles of leaves that may be attracting fleas and ticks. Consider using a natural pest control product in your yard, such as diatomaceous earth, which can kill fleas and ticks without harming your pets.
4. Use of Natural Remedies
For those who prefer to avoid using chemical treatments, natural remedies can also effectively prevent and treat flea and tick infestations in large dog breeds. Some natural remedies known to repel fleas and ticks include essential oils such as lavender, peppermint, and eucalyptus. Natural flea collars made with herbs like rosemary and lemongrass are also effective.
If you're considering using natural remedies for your large dog breed, it's necessary to do your research and consult a veterinarian to ensure that you're using safe and effective remedies. You may also want to consider purchasing natural flea and tick prevention products from a reputable retailer specializing in natural pet care products.
5. Regular Vet Checkups
In addition to the measures mentioned earlier, regular checkups with a veterinarian are also essential in keeping your large dog breed safe from flea and tick infestations. A veterinarian can guide the best preventive measures to take and perform routine blood work to detect any underlying health issues that may make your dog more susceptible to pests.
Recent data shows that many dog owners in the US go for regular checkups with their dogs at a vet. According to a survey by NutriSense, people between 25-54 years of age consistently visit vets. They visit 3.5 to 4.5 times to a vet per year. The survey also reports that dog owners are willing to spend more than $2700 annually on veterinary bills to keep their furry friends healthy.
It is a positive trend that shows pet owners are taking their pets' health seriously and taking proactive measures to ensure their well-being.
6. Use of Flea and Tick Collars
Another popular option for how to keep your dog safe from flea and tick infestations in muscular dog breeds is using flea and tick collars. These collars are designed to release chemicals that repel pests, keeping your dog safe and comfortable. They are also convenient, as they require no application or daily maintenance.
It's important to note that not all flea and tick collars are created equal, and choosing a high-quality product that is safe and effective for your dog is crucial. Consult with your veterinarian to determine the best type of collar for your dog's needs, as some collars may not be suitable for dogs with certain health conditions or lifestyles.
Follow the Tips to Ensure the Health of your Furry Friend
Protecting your muscular dog breed from flea and tick infestations is essential for their health and well-being. With a combination of preventive measures, you can minimize the risk of infestations and keep your furry friend safe and comfortable.
As a pet owner, you must keep your furry friends safe from harm, including the harm caused by flea and tick infestations. Following the tips and recommendations of how to keep your dog safe in this article, you can help ensure that your big dog breed stays healthy, happy, and free from pests.